Ultra Spicy Sauce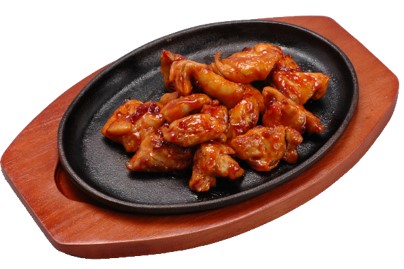 Product Details
Packaging:
per container / per case
---
Direction:
A Harmonious Spicy Blend of 3 Hot Pepper
---
Serving:
Use as desired
---
Contains:
Ingredients Water, Red Pepper Powder, Onion, Sugar, Red Jalapeno Peppers With Vinegar (Red Jalapeno Peppers, Vinegar), Soybean Oil, Black Soybean Paste (Filtered Water, Whole Black Soybeans, Rice, Sea Salt, Aspergillus Oryzae), Salt, Red Pepper Powder, Caramel Color, Ginger Paste, Organic Wheat Free Spray Dried Soy Sauce (Organic Tamari Soy Sauce (Organic Soybeans, Salt, Water), Organic Maltodextrin, Salt), Hydrolyzed Vegetable Protein (Hydrolyzed Soy Protein, Safflower Oil ), Sansho (Ground Japanese Pepper (Sichuan Pepper)), Black Pepper Ground, Yeast Extract, Yeast Extract
Contains : Soybean

---
Cooking Suggestion
Ma-Ra Men (Spicy Ramen)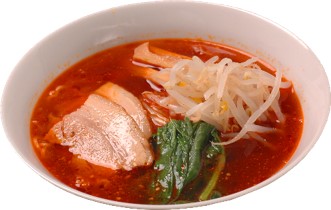 Ingredients
1. Otaru Shoyu Ramen Base
2. Ultra Spicy Sauce
3. Ramen Flavor Oil
Cooking Directions
1. Combine the following:
1.5 fl. oz. Otaru Shoyu Base
20g Ultra Spicy Sauce
2 tspn Ramen Flavor Oil
12 fl. oz. Stock Soup / Hot Water
2. For your toppings saute chives,
bean sprouts and ground meat.
---
Spicy Chicken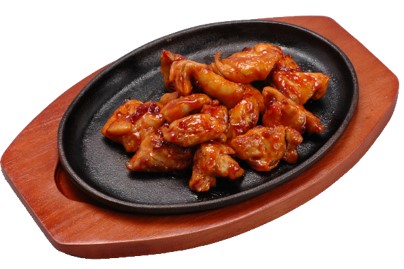 Ingredients
1. Hokkaido Karaage Marinade Sauce "ZANGI"
2. Ultra Spicy Sauce

Cooking Directions
1. Marinade for Chicken
Usage : Chicken to Sauce Ratio 8 : 1
1 hour marinade Dilution Ratio Straight
*** Coat with flour and cornstarch before stir frying
2. Stir fly chicken
3. Mix with Ultra Spicy Sauce
Usage : Use as desired

---
Spicy Karaage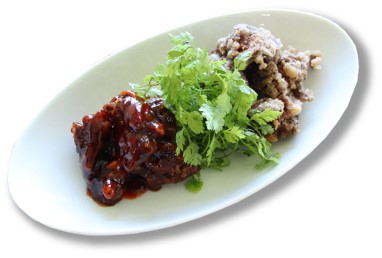 Ingredients
1. Hokkaido Karaage Marinade Sauce "ZANGI"
2. Ultra Spicy Sauce

Cooking Directions
1. Marinade for Chicken
Usage : Chicken to Sauce Ratio 8 : 1
1 hour marinade Dilution Ratio Straight
*** Coat with flour and cornstarch before stir frying
2. Stir fly chicken
3. Mix with Ultra Spicy Sauce
Usage : Use as desired

---